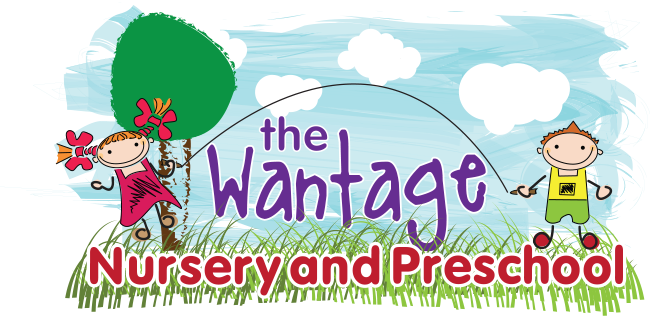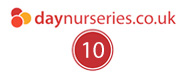 A happy child or your money back
Our children love their time with us (look below at what our parents say). They build social skills, make friends and learn through play. We understand choosing childcare is a big decision so we have an initial free play date with you and your child to help you get to know us, then 2 free settling-in sessions before you start. If you're not absolutely delighted you can cancel your place at any time for any reason within your first 30 days and we'll refund you in full for any childcare paid for but not used.
The Wantage Nursery and Preschool
Open Monday to Friday 7.30 am-6.00pm for children from 3 months to 5 years old
From birth to 5 is when our children are shaped into the people they will become so it's vital young children get a good start in life.
We are rated "Good" overall by Ofsted and our children get an excellent start in life through our high quality delivery of the OFSTED Early Years Curriculum.

Our team are warm, caring and highly qualified; they know our children well and provide planned, well structured, varied and exciting play with kind encouragement and support. We play and learn everyday in fun, exciting ways, and develop important social skills for school and life.
Our facilities are designed for each child's age and stage with a large varied and well equipped garden, a fantastic all weather indoor playspace, and lots of toys to play with.
Choosing the best childcare for you is a big decision so please arrange to come and see us to find out more.


Our Nursery
Babies up to age 2, toddlers up to age 3.
Our under 2's are in The Poppets room, and between age 2 and 3 children are in the Tweenies room. Each room is set up for our babies and young toddlers with equipment specially for their stage of development and toys they can use safely. There is lots of opportunity to play, explore, learn and feel challenged.
Our team in each room are specialists in caring for children of that age and will get to know your child well including what activities they enjoy, when they need sleeps and feeds and cuddles and when they are ready for playtime!


Our Preschool
From age 3 to 5 years
The preschool takes children from age 3 years until starting school. We focus now on preparing our children for structure in their day and the independence that will ensure they make a smooth transition to big school.


Meet our team
All our team love working with children
Our team are warm, caring and highly motivated. We encourage everyone to get qualifications in childcare by sponsoring formal qualifications courses; we train everyone in Health and safety, safeguarding and paediatric first aid among others; and do our own monthly in-house training to keep everyone up to date on all our policies and procedures and best practice in childcare.
Safe, happy & learning
Policies and procedures
Our policies and procedures cover everything required by Ofsted and more. All our team are fully trained on them when they start working for us and every month we do team training which includes reviewing these policies and procedures.
Play for each age & stage
Carefully planned play with age - appropriate resources
Every child has their own key worker who will observe them at play to learn what they are interested in. They then plan play activities, based on each child's individual interests, that will help them learn and grow. This is all led by the Early Years Curriculum. All our toys and equipment are specific to your child's changing needs at each age and stage so we keep children safe, challenged and interested.
EYFS
Everything we do is designed around your child
We plan our day's activities around what your child enjoys and is interested in. We gently encourage each child to extend their learning to cover all areas of learning in our early years curriculum so they become enthusiastic and independent learners prepared for the new challenges of big school.
Delicious healthy and 5***** rated
home-cooked food
Our chef is passionate about giving our children tasty, healthy, freshly cooked meals every day and the children invariably devour it all! Even our fussy eaters.
We introduce the children to all kinds of food from different cultures from fish pie to mild curry while carefully accommodating food intolerances and preferences along the way.
We support local producers too and buy most of our fresh produce from local growers.

As the children love our food so much we've put some of their favourite recipes into the nursery blog so you can have a go at home.
Read what our parents say about us
We're top rated on daynurseries.co.uk and here are some of the kind words our parents have had to say about us
"A and I would like to thank you and all your staff for the loving care you have given our daughter over the last 3 years. She has been very happy coming to The Wantage Nursery & Preschool over the last 3 years and our lives as working parents have been so much easier knowing that she is being cared for with all the cuddles she needs (and that's a lot!) and the personal attention she requires"
L Mansell
"My little girl has been at The Wantage Nursery and Preschool since she was 20 weeks old. She is always happy and smiling and always seems to have had a lovely day when I pick her up. We are very pleased with everything that the nursery has to offer".
K Hodson
"My daughter absolutely loves it! The staff are all so friendly and approachable and she is very attached and always happy to go. I feel she is in a safe, caring and fun environment. There is always a wide variety of activities for the children and she loves the singing and playing outside. She has so many opportunities to learn and discover new things and is growing into a very confident and sociable girl. I would recommend it to anyone".
A Wilkins